Selection Guide
Hlavní stránka / Selection Guide
Standard types of igniters are shown in the Igniters Catalogue.

The simplest igniter consists of a fusehead and leading wire – fig.2. and fig.3. One drawback of this igniter type is the possibility that the fusehead connection pins may accidentally short. This is why protective caps are used. Their small size makes the protective cap P No. 5 very popular. These protective caps are easy to insert into the communication tube.

The fusehead can have a protective cover if desired,e.g an antistatic plastic cover. Protective caps control the ignition and protect the fusehead from damage during handling. The most freguently used are:

The fusehead can have an electrical resistance of 0.48 to 0.60 Ω (medium resistance igniter) or 1.5 to 1.9 Ω (low resistance igniter). Medium resistance igniters are illustrated in the diagrams as Model No. 2. The low resistance igniter is marked as Model No. 22. Green fuseheads have a spark-type ignition. Fusehead Model No. 2 differs from fusehead Model No. 22 in the colour of the fusehead carrier. The medium resistance igniter has a yellow carrier and the low resistance igniter has a white carrier.

The copper leading wires can be the " classic" type, i. e. made up of two separate wires, or a twin core or duplex wire can be supplied consisting of a pair of wires. A diagram of the duplex wire can be found here. The classic model can also be supplied in tin-plated steel wire. This steel wire is harder and so is recommended when it is necessary for the wire to retain its shape once bent or formed.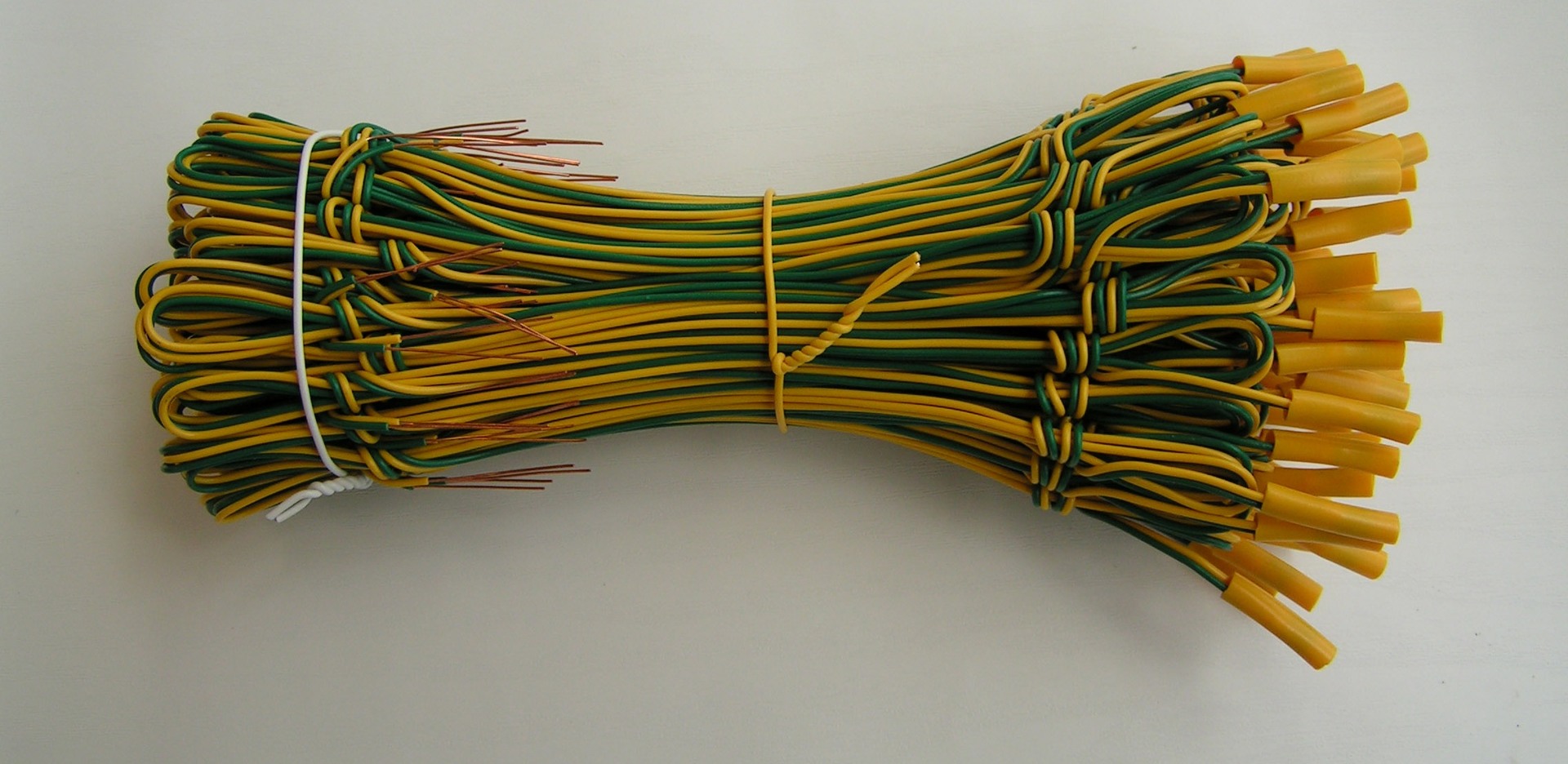 The basic technical specifications of leading wires are shown on the Technical Specifications Page.

The igniter can be supplied with leading wirfes of any required length. Straight leading wires are offered ranging from 10 cm to 99 cm (e. g. 18 cm, 30 cm or perhaps 77 cm). Igniters with conductor wire lengths 1 m, 1.5 m, 2 m, 2.5 m, 3 m, 4 m, 5 m and longer are supplied with the wire coiled. The igniters are shipped in bundles.


The most popular colours of classic leading wires are: white, red, blue, green, yellow and black. Twin-core leads are available in yellow and red: one of the wires in each pair has a white stripe.

The wire ends in both classic and twin-core leads can be :

It is also possible to twist the wires under the protective cap, as illustrated in fig. 18. This will tighten the leading wires under the fusehead.

Now proceed to Get Quote .
---
Download